Pre-Purchase Inspections
You should always have a pre-purchase inspection done before you finalise the purchase of a property. It is a good idea to make it a condition of your contract that you are satisfied with the outcomes of these inspections.
As many as 30% of all homes in Australia have a major building defect, and most of these not apparent to the untrained eye. The majority of major defects found by us are located in the roof space, under the subfloor, or are issues relating to water leaks from wet areas such as the shower recess.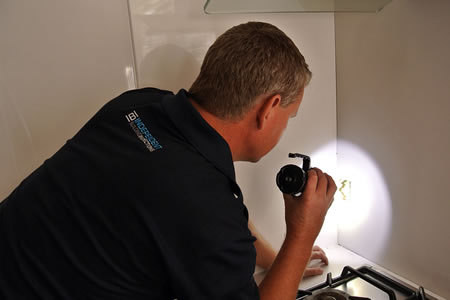 Additionally, it is believed that termites and timber pests cause more damage to property in Australia annually, than storms, floods and fires combined. Our humidity and other climatic conditions in Northern NSW and South East Queensland provide perfect conditions for termites and timber pests. This is why we recommend a separate pre-purchase pest inspection be carried out at the same time as your pre-purchase building inspection.
We welcome you to come along to the inspection. Your inspector can explain any issues to you on site, and it gives you an opportunity to ask any questions you may have. Of course, it also gives you the chance to have another look around the property before the purchase! Our building inspection will usually take 1.5 - 2 hours to complete, depending on the size and condition of the property.
Not everybody is able to attend their inspection. This is understandable, and approximately half of our clients are not able to attend due to work or other commitments, and we have quite a large number of interstate clients as well. In this case, your inspector can call you after the inspection if any major issues or concerns are identified, and then the emailed report will follow.
Our building report is sent to you by email, generally before the end of the following business day. We are happy to also email at the same time a copy of the report to your solicitor/conveyancer or any other person as requested by you.