Over 30 years experience in the building industry
About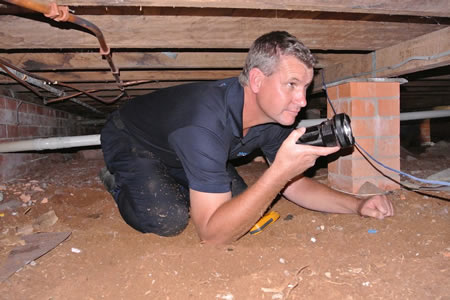 RESIDENTIAL AND COMMERCIAL BUILDING INSPECTIONS ON THE GOLD COAST, TWEED COAST AND BRISBANE
Murray Swane has been involved in the building industry since the late 1980's and has gained decades of experience in both NSW and QLD in constructing new homes, and extending, renovating and refurbishing commercial and private residences such as existing homes, units, townhouses, multi-million dollar homes and penthouses.
Murray has extensive experience with building inspections for both residential and commercial properties. He also undertakes handover inspections and asbestos sampling. Additionally, he carries out onsite building assessment inspections for several insurance companies (for building insurance claims).
IBI Independent Building Inspections provides exceptional knowledge and reliability, with professional customer service combined with an honest, friendly and approachable manner. We are fully independent, licensed and Insured. Our inspections are undertaken in accordance with Australian Standards, and in fact we exceed these Standards.
IBI Independent Building Inspections is recommended by many conveyancers, banks and other lending institutions on the Gold Coast, Tweed Coast and Brisbane.
Our inspections are thorough and exceed Australian Standards. We inspect areas that other inspectors won't – we will actually access the roof exterior (single storey) rather than just reporting on what we can see by standing at the top of a ladder! We use the required tools recommended by Australian Standards, plus more.
Our reports are detailed, yet easy to understand. We include colour photos of any major building defects and safety hazards. We also provide recommendations to determine the method of rectification or repair work. Our reports are generally emailed to you on the same day or by close of business the following day.
Things You Should Know:
A pre-purchase building inspection can only be carried out by a Licensed Building Inspector who carries a Completed Residential Building Inspection (CRBI) Licence.
Not many Licensed Builders carry this additional Licence.
Queensland is the only State where a Licensed Building Inspector must also be a Licensed Builder. In other States, such as NSW, a Building Inspector is not required to also be a Licensed Builder.
With IBI Independent Building Inspections you will get a licensed Building Inspector who is also a Licensed Builder with decades of experience in the building industry.